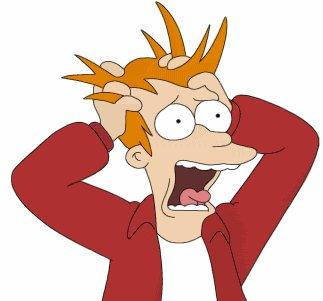 Often I am asked whether this is a buyer's or a seller's market?  My answer usually depends on whether or not the person asking me is interested in buying or selling.
Beyond my personal interests as a real estate agent, the answer really is both.  The market in central Jerusalem thus far has been fairly unpredictable.  Compared to the years of buyers grabbing virtually every apartment for sale, now there seem to be numerous apartments that are just sitting on the market for long periods of time.    Many buyers used to complain that there aren't any apartments for sale.   Now that there are apartments on the market buyers complain there are no "good" apartments for sale.  Well, what is a "good" apartment?   According to the vast majority of buyers today, a good apartment is one with 'few to no steps, spacious, a Succah balcony or garden, a nice building, parking, and of course a "metziah" or at least a "fair price".
Sellers have similar expectations.  Owners typically view their apartments the way a mother views her child –perfect in every way.  'A property that needs total renovation simply has character'.  'Four flights of steps is not a burden it's a healthy lifestyle and a small price to pay for all that light'.  If the property isn't centrally located its quiet, if it's on a noisy street it's convenient, and so forth.  For sellers it's about finding that one buyer who will fall in love with their apartment the way they did 25 years ago, "because it only takes one to buy."  In the central Jerusalem neighborhoods there are naturally fewer properties on the market because there are fewer lots to build on and there are virtually no new projects to compete with second hand apartments in the area.  As a result some frustrated buyers are either expanding their search to different locations or waiting for the "right property" to come along.
I do not see prices increasing drastically in these neighborhoods, but they do increase steadily at 2%-3% and there is no sign of that changing anytime soon.   With that being said, many sellers must decide whether or not they want to actually sell their property or win the lottery.  In some cases they have a better chance at the latter.  While Jerusalem is a unique city, it's still a city and that means that you pay dearly per square meter, parking is not a given and outside space is virtually out of the question.  There are definitely "good" apartments on the market, and while they don't meet ALL the criteria mentioned above –hey, you're living in Jerusalem where just about every Jew in the world would love to own an apartment.
Sellers: the days of waiting for the friar (Hebrew word for sucker) to come along and pay 20% over market are long gone – chalk it up to the economy, educated buyers, the internet etc.
So is this a buyer's or seller's market? It depends on who those buyers and sellers are.